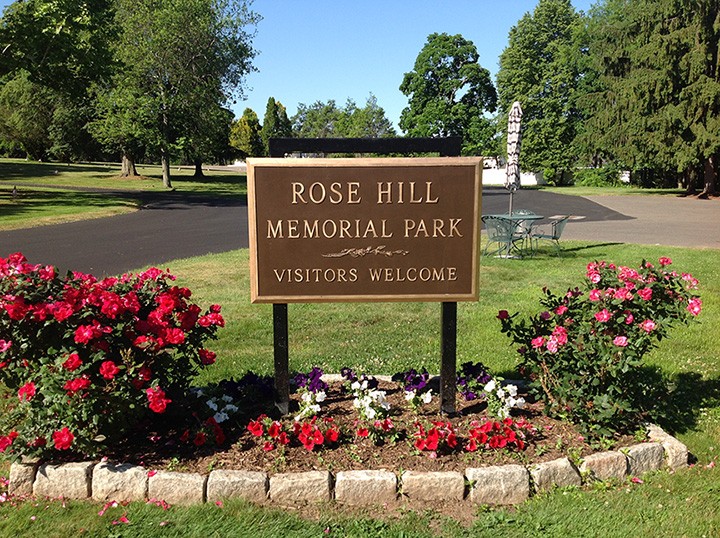 Rose Hill is a place of remembrance and respect. We strive to keep a beautiful, park like atmosphere and encourage visits from family and friends.  We honor the custom of expressing love and devotion by decorating graves where loved ones are buried. Common practice is to adorn burial spaces with flowers. Decorating, however, must be done in a way that does not create a safety hazard, impede proper maintenance, infringe on other graves, diminish the character of the cemetery, or offend others.
For these reasons, cemeteries adopt regulations for the common good. To be effective, it is sometimes necessary to take steps to uniformly enforce the regulations.
Cemetery offices maintain burial records to assist families in locating graves for the placement of floral tributes. Cemetery rules typically stipulate what decorations are acceptable. During the growing season, fresh/live flowers are encouraged; seasonal artificial flowers are permitted. Cemetery superintendents cannot contact individual families if decorations are not in keeping with cemetery regulations. For families unable to visit graves, tributes are accepted from local florists and assistance with placement may be offered.
Rules and Regulations Concerning Grave Tributes
One 12" pot with a handle or one log planter with a handle will be allowed per grave.
Pot must conform to cemetery policy – ANY color plastic pot with removable handle.
You may place anything you wish in the pot (plants, stones, flags, other memorials)
Nothing will be allowed to be placed outside the planter, with the exception of the American Flag (in a flag holder or not).
Shepherd Hooks are prohibited everywhere.
Only natural plants are allowed from March 15th – November 15th
All grave tributes should be removed by March 1st and October 1st to ensure that the grounds crew
does not throw away your tribute. However, the time frame of spring and fall clean-up is at the sole
discretion of the cemetery staff. Spring clean-up is completed when the grass growing season begins.
Fall clean-up is completed by the time frame the cemetery superintendent, based on when the majority
of leaves have fallen, weather forecasts for snow, and the timing of winter blanket season.
Artificial flowers or wreaths may only be placed from November 30th – March 15th
Unsightly or nonconforming items will be removed and disposed of. The staff of Rose Hill Memorial Park, at their sole discretion, determines what is considered unsightly or nonconforming. Neither Rose Hill Memorial Park nor any Rose Hill entity employee will be responsible for theft, damage or destruction of grave tributes.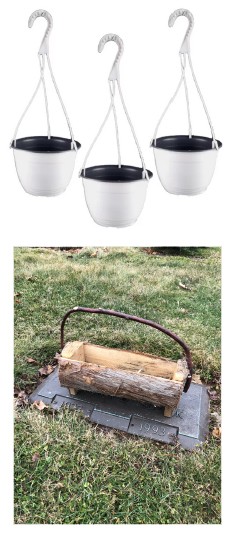 One 12" pot with a handle or one log planter with a handle will be allowed per grave.